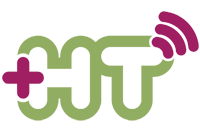 Please join us at this or future events by signing up at meetup.com.
Thursday, September 19, 2013
6:00 PM to 8:00 PM
Maggiano's Little Italy
6001 West Park Boulevard, Plano, TX
How to Lock Down & Certify Your Cloud for Healthcare helps healthcare IT professionals understand how the cloud can positively impact their business and how to take steps that ensure compliance standards are met. Kurt Hagerman, director of information security at FireHost, and Michael Frederick, vice president of assurance services at HITRUST, will lead this informative session.
ATTENDEES WILL LEARN:
– Why secure cloud computing benefits healthcare organizations, and how to ensure a healthcare cloud is secure, compliant and performing optimally
– How to meet/exceed healthcare specific compliance mandates
– The value of the HITRUST Common Security Framework (CSF) for managing HIPAA security requirements
– Why HITRUST CSF helps healthcare IT pros save time and budget on audits
– How to effectively supplement corporate, enterprise IT with specialized and secure, outsourced infrastructure and managed services
We would like to invite you and your colleagues to Maggiano's in Plano on September 19th between 6pm-8pm for appetizers, drinks, and a discussion about the latest in security and certification for healthcare technology.
You're encouraged to RSVP for this event, as we have limited seating.
Panelists:
Kurt Hagerman, Director of Information Security, FireHost
Michael Frederick, VP Assurance Services, HITRUST
Schedule:
6:00 pm – 6:45 pm Welcome, networking, refreshments
6:45 pm – 6:55 pm HTF Progress Report, News, Sponsor Recognition
6:55 pm – 7:00 pm Speaker Introductions
7:00 pm – 7:40 pm Presentations
7:00 pm – 7:20 pm Kurt Hagerman, FireHost
7:20 pm – 7:40 pm Michael Frederick, HITRUST
7:40 pm – 7:50 pm Forum Q&A
7:50 pm – 8:00 pm Closing, networking with speakers & organizers
Kurt Hagerman, Director of Information Security, FireHost
As the director of information security at FireHost, Kurt Hagerman oversees all compliance-related and security initiatives. Hagerman is responsible for helping FireHost with the attainment of ISO, PCI, HIPAA and other certifications, which allows FireHost customers to more easily achieve the necessary compliances for their own businesses. His position further includes merging information security and compliance into one organization, and enacting a strong security program where levels of compliance are by-products.
Hagerman was a senior engineer for both Exodus Communications and Telesphere Networks. He also held the position of security evangelist within SAVVIS, after which he spent time as the managing director of Coalfire Systems. Hagerman holds his Bachelor of Science degree in Industrial Management from Purdue University.
Michael Frederick, VP Assurance Services, HITRUST
Michael Frederick has 20+ years experience in information security. He is currently the Vice President of Assurance Services at HITRUST. Prior to joining HITRUST he was CEO of The Frederick Group, a professional services firm focused on security risk management in healthcare. He served as Chief Information Security Officer (CISO) for eight years at a large healthcare system. While in this role, he led the organization in becoming the first hospital system to be certified under the HITRUST Common Security Framework™ (CSF) and was the industry lead in the provider space during the development of the CSF. He has been a speaker at numerous security events and has been published on the topics of risk management, applying security practices within an organization, and how to build an effective security organization. Prior to his CISO role, he was a security architect, security manager in industry and a security consultant in various large accounting firms. He has been a Certified Information System Security Professional (CISSP) since 1999.
As usual with our panelist format, audience interaction is welcome and encouraged.
This event is brought to you by the Health Technology Forum and FireHost.
About FireHost
FireHost is a secure cloud hosting company focused on protecting companies' sensitive data and brand reputations with an architecture built for security, scalability and performance. Customers with specific compliance or performance needs subscribe to FireHost's PCI, HIPAA or high traffic solutions, including some of the largest companies in the world, as well as many fast growing eCommerce, SaaS and healthcare IT providers. FireHost provides services from Dallas, Phoenix, London and Amsterdam.
Please join us for this exciting conversation on the role of security frameworks  in healthcare!
Come together for health,
Eric
Co-Organizer
Health Technology Forum Meetup
eric@empowerT.com