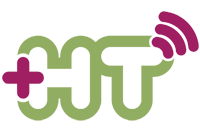 Please join us at this or future events by signing up at meetup.com.
Tuesday, October 29, 2013
5:00 PM to 7:00 PM
Blue Mesa Plano
8200 Dallas Pkwy Plano, TX 75024
(214) 387-4407
Please join us tonight Tuesday, October 29, 2013 for an HTF Demo Day and Happy Hour.  We will be at Blue Mesa in Plano from 5 to 7pm.  The Taco Bar is free until 6:30.  Cash bar with some drink specials.
The demos planned are:
– Luissette Figueroa, CEO and Co-Founder, Health Innovator Systems, will demo a web-based application that coordinates care by integrating patients in their healthcare wellness and enhancing communication with their caregivers.
– Ravi Kalidindi, Founder, Simple Interact, will demo a "patient relationship management" software solution for medical practices, clinics, groups, and hospitals. It helps them achieve topline growth, and bottom line improvements by building lasting, loyal relationships with their patient base.
– Dr. Ann Hawkins and Bob Hood, 24 Hour MD Now, will demo a 24/7/365 access to a medical doctor by phone addressing up to 70% of doctor office visits which can be handled effectively with a telehealth service.
– Naveen Khan, Founder and CEO, PT PAL.  User-centered Physical Therapy, Anytime, Anywhere.  PT PAL is a game-changer in healthcare. Increasing compliance with physical therapy and throughput of patients.
Please RSVP! Upon arrival, get your nametag and write, in 4 words or less, anything about health tech that interests or defines you (e.g., mobile fitness app creator, healthcare serial entrepreneur, investor, physician, etc.) Find others wearing nametags & introduce yourself!
Pronoy Saha, HTF Founder, in from San Francisco, will discuss the global expansion of HTF and plans for the future, including the upcoming SXSW HTF Event and the 3rd Annual 2014 HTF Innovation Conference and more.
Our four demo presenters will informally demo to small groups as you circulate and chat with the presenters.
– Please contact me asap if you would like to participate with a demo. –
Thank you and we look forward to seeing you!
This event is brought to you by the Health Technology Forum.
Come together for health,
Eric
Co-Organizer
Health Technology Forum Meetup
eric@empowerT.com