Brought to you by HTF Austin, Dallas, and San Francisco.
Tuesday, March 11, 2014
6:00 PM to 10:00 PM
Molotov Lounge, 719 W 6th St, Austin, Texas
Health Technology Forum SXSW Startup Celebration
Please join us in Austin during SXSW interactive, on Tuesday, March 11th, 2014 for the HTF Startup Celebration!  We'll be at the Molotov Lounge on West 6th from 6 to 10pm with the Startup Pitch Minutes starting at 8pm sharp.
More details TBA, but we are expecting a group of health technology startups, food, drinks and lots of fun. Our startup presenters will informally demo to groups as you circulate.  Then, starting at 8pm, each startup will have one quick minute to pitch their value to the crowd.  Come join us as we celebrate the health technology startup community!
During the evening Pronoy Saha, HTF Founder in from San Francisco, will announce the upcoming 3rd Annual 2014 HTF
Please RSVP at the Austin HTF meet up page if you plan to join us.  CLICK HERE.
If you are a healthcare technology start up and would like to have the opportunity to demonstrate and pitch your product, please click here to submit a request.
Interested in volunteering for this event? Please register here.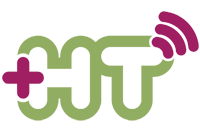 SXSW Startup Celebration Details
Date: Tuesday March 11, 2014
Time: 6-10 pm
Where: Molotov Lounge, 719 W 6th St, Austin
Cost: Free to HTF members; $100 for startup presenters
RSVP here on the HTF Austin Page.